About Us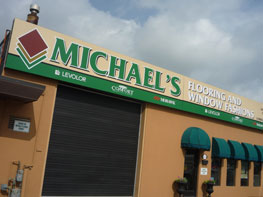 Michael's Flooring prides itself in serving Essex County by offering more than just floor and window coverings. Focusing its efforts on interior design Michael's Flooring offers interior decorating expertise to assist its clients with selecting floor and window coverings to craft homes that exemplify modern decorating excellence at affordable prices.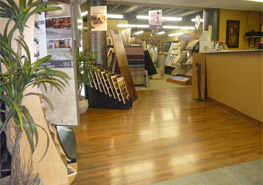 Our 3,000 sq. ft. show room, which carries many Canadian and eco-friendly products, is designed to service clients with varying backgrounds, ranging from clients seeking simple residential renovations to complicated insurance claims. In fact, as an Insurance Claims Collaborative Inc. (ICC) member, we have practical and extensive knowledge and experience dealing with insurance claims. We are also a ColorRite distributor, catering to clients looking to add a professional touch to any flooring installation or other home improvement project. Whether you are looking for a single color to compliment a new project or would like to carry ColorRite products within your commercial establishment, we are available to provide you with ColorRite's professional advantage.
Michael Levinsky, who has more than 30 years experience in the floor and window coverings industry, established Michael's Flooring and Window Fashions, a family owned and operated business, in 1995. By applying acute attention to clients' specific decorating desires and a sincere passion for floor and window covering trends and technology, Michael has forged a brand that breeds client loyalty and satisfaction. Please come see what Michael's and his staff's expertise can do for your space and join the growing number of satisfied clients.